EDMS and Iowa Support Master


When you are required to submit your forms via EDMS, you must submit them in pdf format. There are a number of options available.

Options

First things first, you need pdf printer software installed on your computer. This software will actually add a new printer to your computer, just like you might have an HP or a Canon printer installed. There is no physical pdf printer, it is merely a software program that will convert your documents to pdf documents.

If you use IowaDocs, you already have a pdf printer driver installed. If you do not, you can download and install a free pdf printer from Bullzip - Click Here. Download the program and install/run it. See the images below to see how we use Bullzip to create our Form 1 via pdf format.

You may also open your forms in your favorite word processor then print them via pdf. This way you can edit your forms before you print them, in the event you need to redact information that is not allowed to be filed electronically.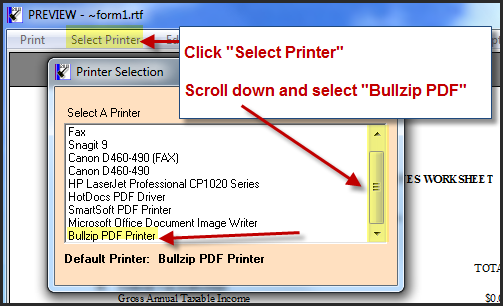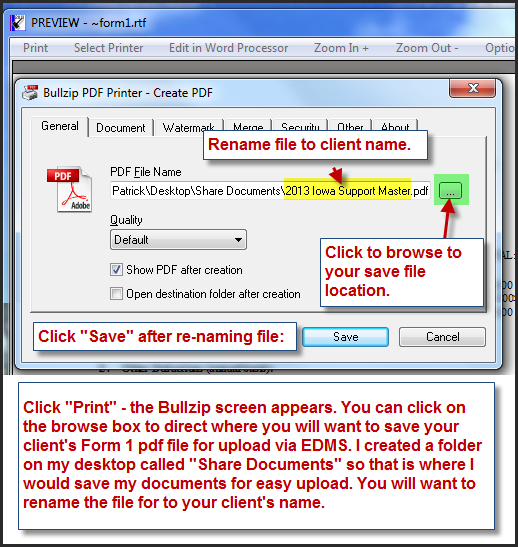 Electronic Fillable Forms Demo: