Questions? Call: 515-822-0203
Alft & Wilson and Iowa Support Master
Our Start
In March, 1994, Mike Alft walked into Patrick Wilson's law office seeking advice. At the time, Patrick was working on a Microsoft Excel spreadsheet in an effort to craft a program that would create and prepare child support calculations based on the Guidelines. During the meeting, Pat learned that Mike was a "programmer". Keep in mind these are the early days of the Internet. On further discussion, Mike and Pat formed Alft & Wilson Publishing. Within months, a software program came about and was named "Iowa Support Master". Many days and nights were spent working on the program.
Today, we estimate that over 2,500 lawyers, judges, mediators, legal assistants, secretaries and law students use Iowa Support Master to calculate child support. Our users are the best of the best in family law and we are proud to be their choice in Iowa child support calculation software.
Michael Alft
Michael Alft lives in West Chester, PA. Originally from Chicago, Michael was living in Marshalltown, Iowa in 1994. Mike is a computer software programmer and a former mathmatics teacher. Mike is married and has two daughters and a grandson.
Patrick Wilson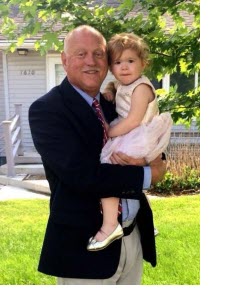 Patrick Wilson lives in Des Moines. Born in Creston, Iowa, the son of an Iowa farmer and mother teacher, he grew up in Marshalltown, Iowa.
Pat is a graduate of Drake University where he obtained his B.S. and J.D. degrees. Pat has been in private practice since 1982 and retired in 2016, and officially in 2018.
Pat is single and has two sons and, as you can see, a granddaughter. Adalyn Everly Wilson.
Learn more about Pat at
www.patwilson.com
.