Questions? Call: 515-822-0203
Instructions
Please read the instructions below before proceeding. Thank you.
When the charge shows up on your credit card, please do not dispute it. Contact us if you have questions. Thank you.
---
---
If you have any trouble getting your credit card to work, call us! If you purchase and pay by credit card, credit card processing fees are added. If you don't wish to pay the fees, pay by check. If you need the software now, you may still pay by check and get the software today. Just call us!
You do not need to set up a Paypal.com account to pay by credit card. Look at this image which shows how to pay with a credit card. Paypal.com often changes the appearance of their pages so your page may not look exactly like ours below. They want you to have an account but it is not required to make payment.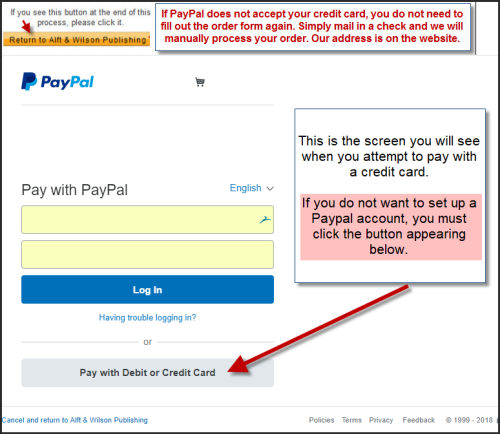 Next Screen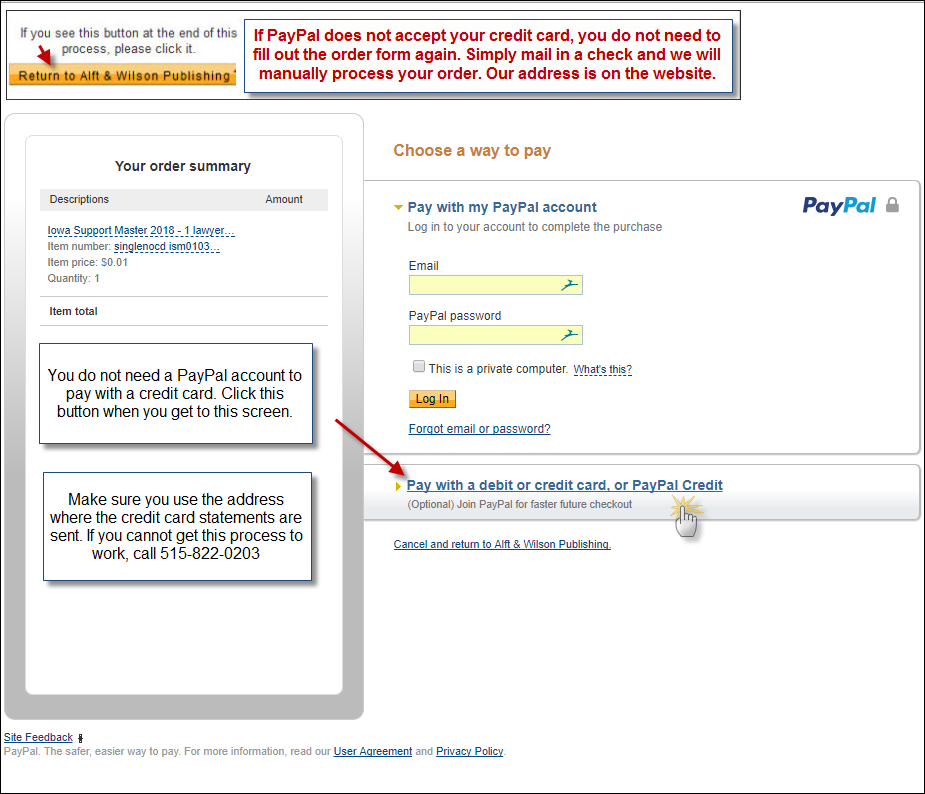 Please do not contest the charge on your credit card statement. If you contest the charge, Paypal will charge us $25 and we will ask you to reimburse us.