Questions? Call: 515-822-0203
Program Version Date: January 17, 2018
Click on the "About" button of Iowa Support Master to see what version date you are running. If it is not the date immediately above, you need to update the program.
On a network?
Call Mike Alft at 610-368-5749. Mike is a network guru and he will walk you right through the update. It will take 60 seconds and it's free.
Follow the images below. If you have problems, please call us. We can assist you.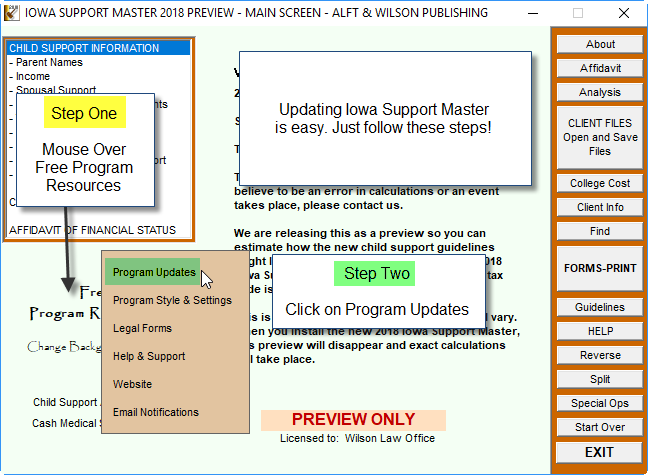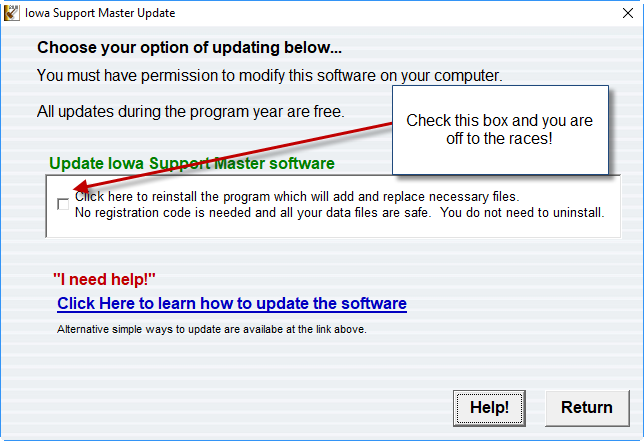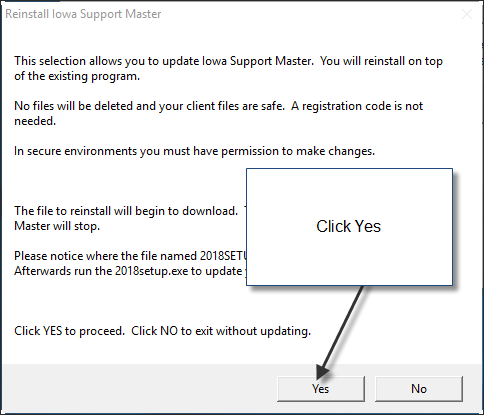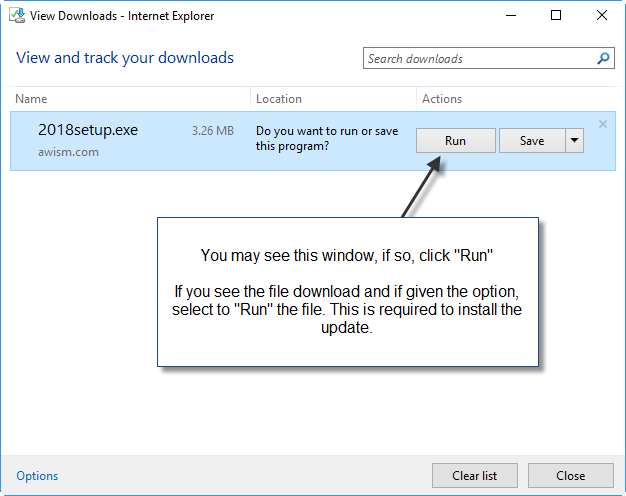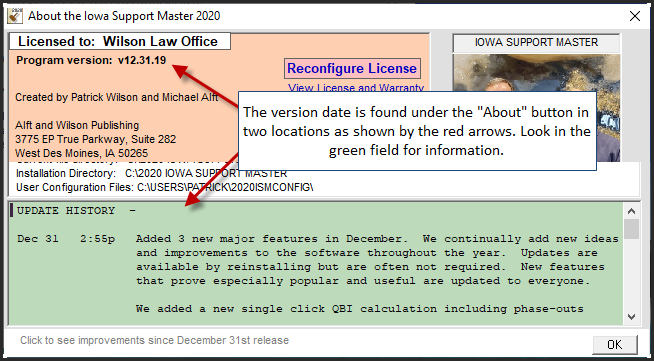 Other Update Options: Click Here