If you have children, there will be child support!
Any of the lawyers listed below can help you. The fees charged will depend on how complex your situation is and the amount of time involved. Call them and ask what they will charge. If you don't like the price, call another lawyer.
These lawyers are licensed attorneys who are willing to provide you with limited representation/legal services. The best example in the child support arena is the preparation of a Form 1.
You will need to fill out a financial form. Use this form - >
Financial Info for Forms
. This form will give you an idea of what the lawyers will need to know. If you are thinking about doing this yourself, this form will help you realize you need help.

Michael J. Arleth, Esq.
309 Court Ave., Suite 803
Des Moines, IA 50309
Phone: 515-528-9408
www.arlethlaw.com


Miller, Zimmerman & Evans PLC
550 SW 9th St. No. 9000
Des Moines, IA 50309
Phone: 515-809-9699
www.mzelaw.com


Stephen Allison, Esq.
630 SE 15th St.
Des Moines, IA 50317
Phone: 515-257-6303
www.stephenallisonlaw.com


McCormally & Cosgrove
4508 Fleur Drive
Des Moines, IA 50321
Phone: 515-218-9878
www.mciowalaw.com


Skogerson McGinn LLC
413 Grant St.
Van Meter, Iowa 50261
Phone: 515-996-4045
www.raccoonriverlaw.com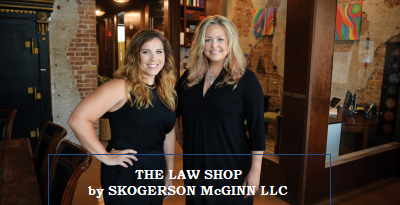 McCollom Law Firm, PLLC
4401 Westown Parkway, Suite 208
West Des Moines, IA 50266
Phone: 515-974-6500
www.mccollomlawiowa.com


Kimberly J. Stamatelos
2700 Westown Parkway, Suite 245
West Des Moines, Iowa 50266
515-223-1631, Ext. 1
www.thecompassionatealliance.com


Carnie & Appleby, PLC
Katie Raisch
303 Locust Street, Suite 400
Des Moines, Iowa 50309
515-282-6803
www.carneyappleby.com


Marberry Law Firm, P.C.
2641 86th St.
Urbandale, Iowa 50322-4309
515-633-3000
www.marberrylawfirm.com


James M. Meade
1200 Valley West Dr., Suite 206-02
West Des Moines, IA 50266
Phone: 515-868-0163
www.attorneymeadefamilylawdsm.com


Joseph G. Bertroche, Jr.
Sullivan & Ward, P.C.
6601 Westown Parkway, Suite 200
West Des Moines, Iowa 50266-7733
Phone: 515-244-3500
www.sullivan-ward.com


Bergkamp, Hemphill and McClure, P.C.
218 South 9th Street
Adel, IA 50004
Phone: 515-993-1000
www.adellaw.com


Morris Malloy Law PLLC
Deborah Morris
600 4th St., Suite 202
Sioux City, IA 51101
Phone: 712-224-4255
www.morrismalloylaw.com


Law Office of Melissa S. Larson, P.C.
205 E. Iowa St.
Greenfield, IA 50849
641-221-9052
www.melissalarsonlaw.com


Crilley Law Offices PLLC
320 Miller Road
Hiawatha, Iowa 52233
319-363-5606


Sayer Law Group, PC
925 E. 4th Street
Waterloo, IA 50703
319-234-2530
www.sayerlaw.com


Teitle Law Offices
2550 Middle Road, Suite 604
Bettendorf, IA 52722
Phone: 563-345-4100
www.teitlelaw.com